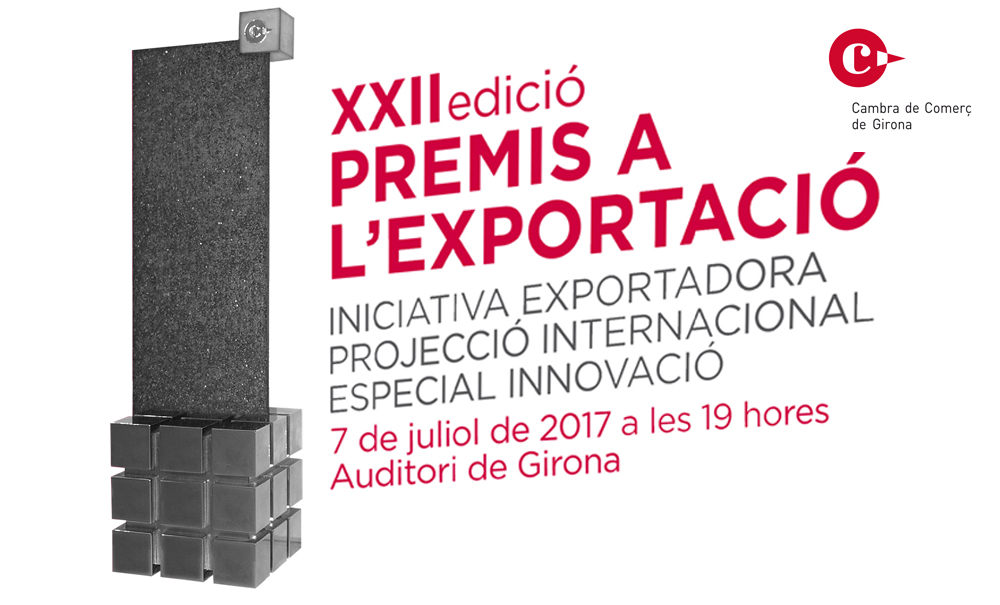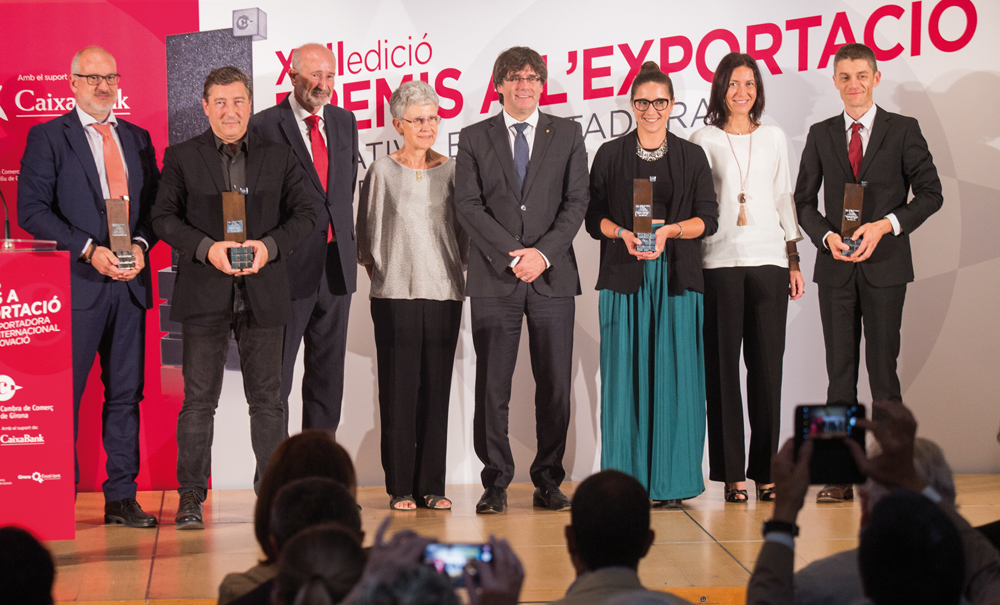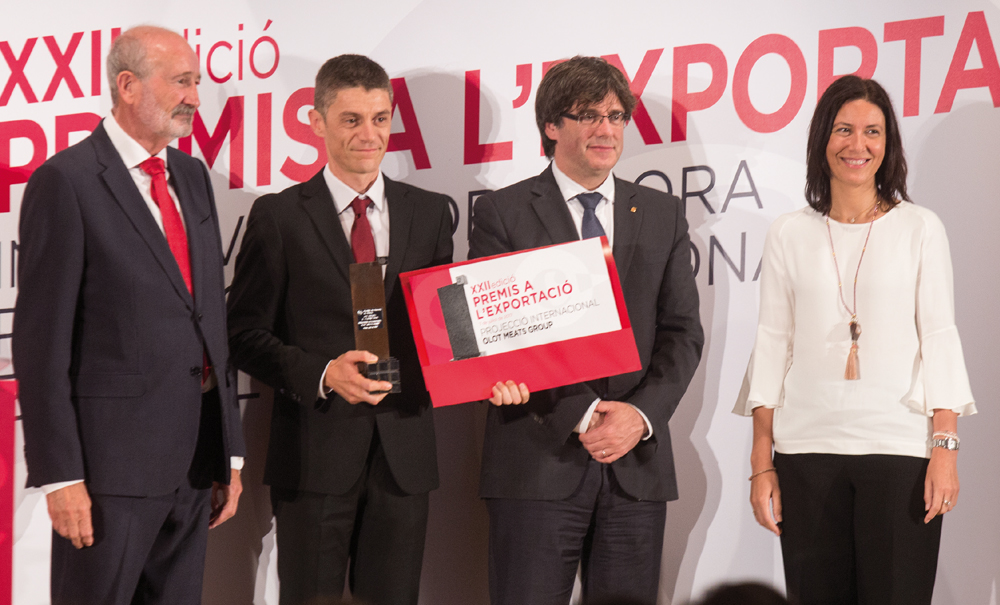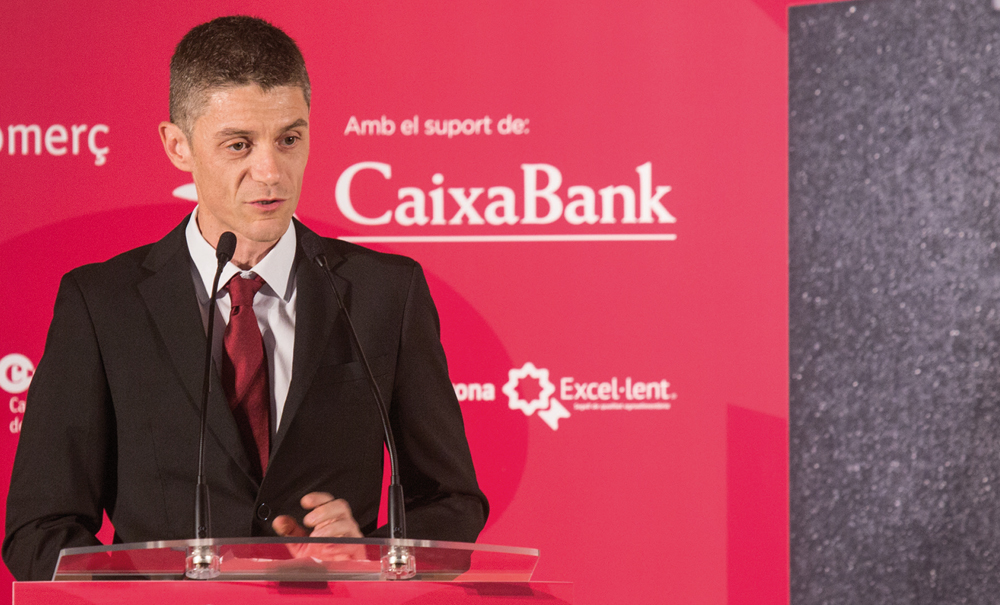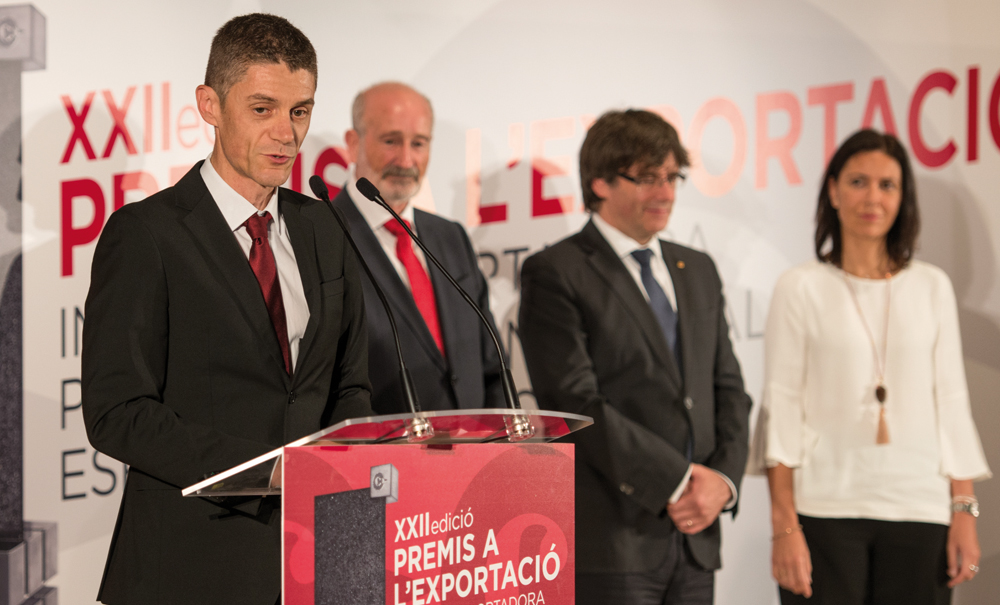 International Projection 2017 Award
URE COMAS – GIRONA
The Girona Chamber of Commerce recognised Agua de Sant Aniol, the Olot Meats Group and Enprom Packaging at the 22nd edition of the Export Awards, which acknowledge the good work of Girona-based companies in the area of Export. The awards had been suspended six years ago.
The awards ceremony, held last night at the Auditori de Girona, was attended by the President of the Generalitat, Carles Puigdemont, who took the opportunity to underscore that recent economic data indicate that the region is "overcoming the crisis" as, for the sixth consecutive year, Catalonia has broken export records. Puigdemont encouraged those present to be "optimistic" with regards to the future, and concluded that Catalonia has "the opportunity to lead the fourth industrial revolution", the "fuel" of which, he said, is talent and creativity. The president of the Girona Chamber of Commerce, Domènec Espadalé, stated that "exports are the locomotive of Girona's economy", pointing out that during the first quarter of the year exports had grown by 14.5%, and the record sales figure of over 1.33 billion had been hit. According to Espadalé, this is "an expansive moment" for companies in Girona.
The award for the international presence of companies that invoice more than five million euros yearly went to the Olot Meats Group, with the panel recognising its consolidation in recent years, during which it has managed to augment its export figures, open up new markets in other countries, and also revamp its facilities. The Olot Meats Group has 1,200 workers, with offices in Olot, Juià and Celrà.
THE QUOTE
" These awards illustrate very well the way our country envisages the economy ".
Carles Puigdemont
President of the Generalitat